The 14th Annual Umali Awards
"Average Acknowledged"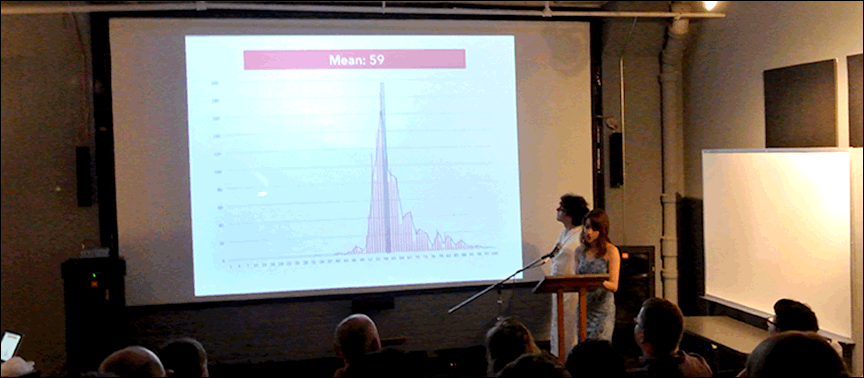 The 14th Annual Umali Awards, celebrating the Year 2014, took place on July 18, 2015 in the Fourth Floor Screening Room in the Milwaukee Institute of Art & Design in Milwaukee's historic 3rd Ward.
Several new categories were introduced: Most Average Meal, Best Average Day, and Best Hat. This Awards was written at a time of heightened consciousness about what I wear on the top of my head.
This hat won: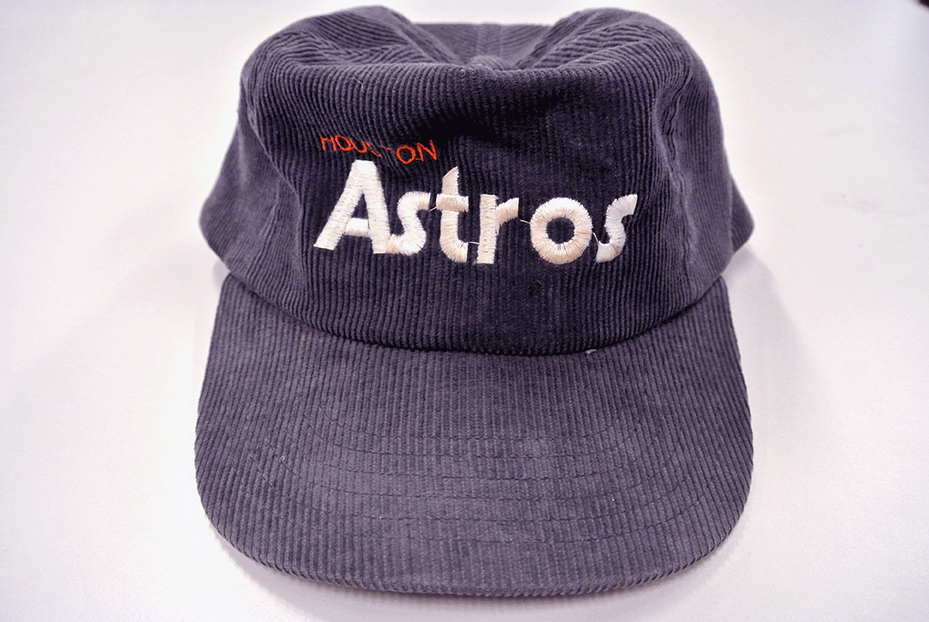 Other winners included: Fried With Rice, Great Lakes Brewing Company's Edmund Fitzgerald Porter, and Clint Dempsey.
A bunch more thoughts about this year's edition can be found on this blog post.
The Top 10 DIWITTY Recipients of 2014:
In the ceremony, we celebrated DIWITTY-POTSOHO (Days In Which I Talked To You, Person Other Than Sarah or Her Offspring). This shows the official DIWITTY Top 10 list, the one where my wife and son rule.
| | | | | | | | | | |
| --- | --- | --- | --- | --- | --- | --- | --- | --- | --- |
| 10th | 9th | 8th | 7th | 6th | 5th | 4th | 3rd | 2nd | 1st |
| | | | | | | | | | |
| | | | | | | | | | |
#1 fell short of being the first one to complete The Calendar Year by only 3 days.
The Top 10 DIWITTY List featured 4 newcomers: Kristen, Cathy, Chuck, and Bruno.
---
I modified last year's program, visualizing select people to be featured on the cover in the form of "future graphs."
I did not make another set of DIWITTY/Rate Calendars. Instead, I put together these cards to help inaugurate the use of advanced stats.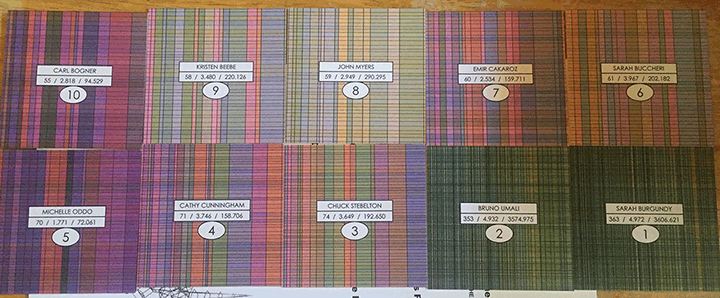 The back of each card contained information regarding these advanced stats: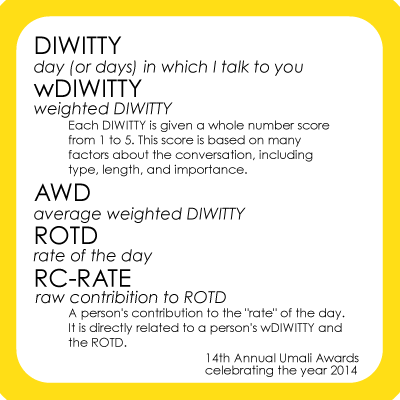 ---
Awards were handed out in the following categories:
Top 10 DIWITTY POTSOHO, presented by Adam Carr, Jennifer Geigel Mikulay, and myself
How I Liked My Eggs, presented by Elisabeth Redmon Albeck and Neil Gasparka
Most Consumed Beer, presented by Frank Straka and a volunteer from the audience, who turned out to be Joshua Loeb
Best Hat, presented by Lauryl Sulfate (in the program she is credited as "Lindsay Hayden")
Most Famous Person Spoken To, presented by Paul Druecke, himself a nominee
Most Average Meal, presented by Sara Caron and Nicholas Frank
Best Average Day, presented by Bobby Ciraldo and Ken West
For the first time in years, the budget did not include an item for a photographer. The daughter of one of the attendees was corralled to take pictures. The result was a lot of blurry pictures of people scarfing samosas. Then we got somebody else to take some shots as the presentations began. These can be found here.
---
| | | | |
| --- | --- | --- | --- |
| | | | |
| | | | |
| | | | |
| | | | |
| | | | |
| | | | |
| | | | |
| | | | |
---