The 9th Annual Umali Awards
"Closest Finish Ever"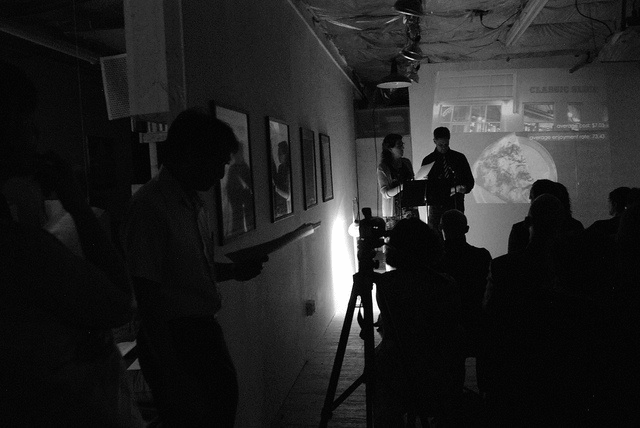 The 9th Annual Umali Awards, celebrating the Year 2009, took place on May 22, 2010 at the Green Gallery West in Milwaukee, Wisconsin.
The show marked my reunion with one of my childhood friends, Ken West. It was also the first time that one of my immediate family members attended.
My friend, Jinnene Ross, officially documented the event.
The Top 10 DIWITTY Earners of 2009
Sarah Burgundy began the year as my fiancee, and ended the year as my wife. But we still did not live together. Since I still lived with Frank Straka, that made the DIWITTY contest all the more intriguing. As it ended up, the difference of less than ten days between first and second place is the closest in history. Sarah Burgundy finishing with the second highest DIWITTY total of all time.
The only newcomer to the Top 10 is Doug McKey, who volunteers at the Riverwest Co-op at the same time (and many other times) that I do.
---
A poster of the Dining Out Nominees was produced in conjunction with this year's Awards. You can get yours now, postage paid, for $7. These are 11" x 17" printed on archival paper.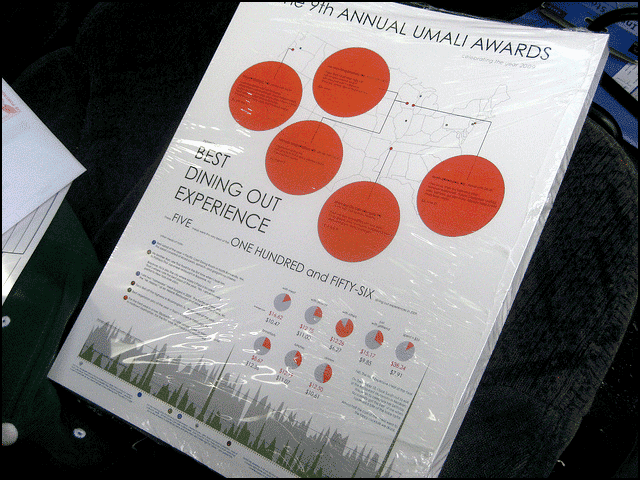 ---
The following categories were recognized:
How I Like My Eggs
Most Consumed Beer
Most Frequented Restaurant
Best Dining out Experience
Best Bingo
Most Famous Person Spoken To
---

---