The 5th Annual Umali Awards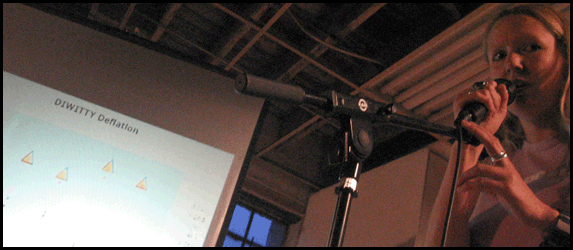 The 5th Annual Umali Awards, celebrating the Year 2005, took place on July 22, 2006 at the Jody Monroe Gallery (Milwaukee, Wisconsin).
The Jody Monroe Gallery was operated by two sisters, Kiki and Mali. Above, Kiki is seen attempting to explain the phenomenon known as "DIWITTY Deflation."
The Top 10, er 11, DIWITTY Earners of 2005:
The phenomenon of DIWITTY Deflation refers to the fact that it really doesn't take that much, as in a little over one greeting per week, to make it into the Top 10.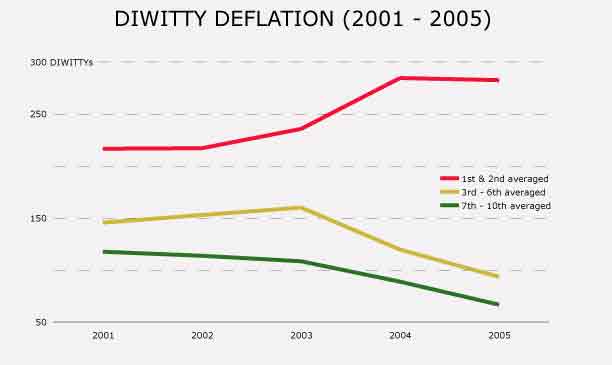 Appearing in the first time in the Top 10 were co-workers Kerwin, Krejci, McClone, and Foley.
---
The following categories were recognized:
How I Like My Eggs
Most Consumed Beer
Most Frequented Restaurant
Best Dining out Experience
Most Famous Person Spoken To
---
| | | | |
| --- | --- | --- | --- |
| | | | |
| | | | |
| | | | |
| | | | |
| | | | |
| | | | |
| | | | |
| | | | |
---