I've been posting daily stats each day on the Umali Awards instagram page. Occasionally, I'll dip into the archives to illuminate a contrast or just to use an image from the past.
I've mostly been posting the daily DIWITTY totals. For July 5, 2020, that number was 3. I spoke to my wife, my son, and my one cousin on my mother's side. The last was occasioned by the return of Formula 1. Barely minutes after getting up, I signed into F1TV.com and got caught up with the race.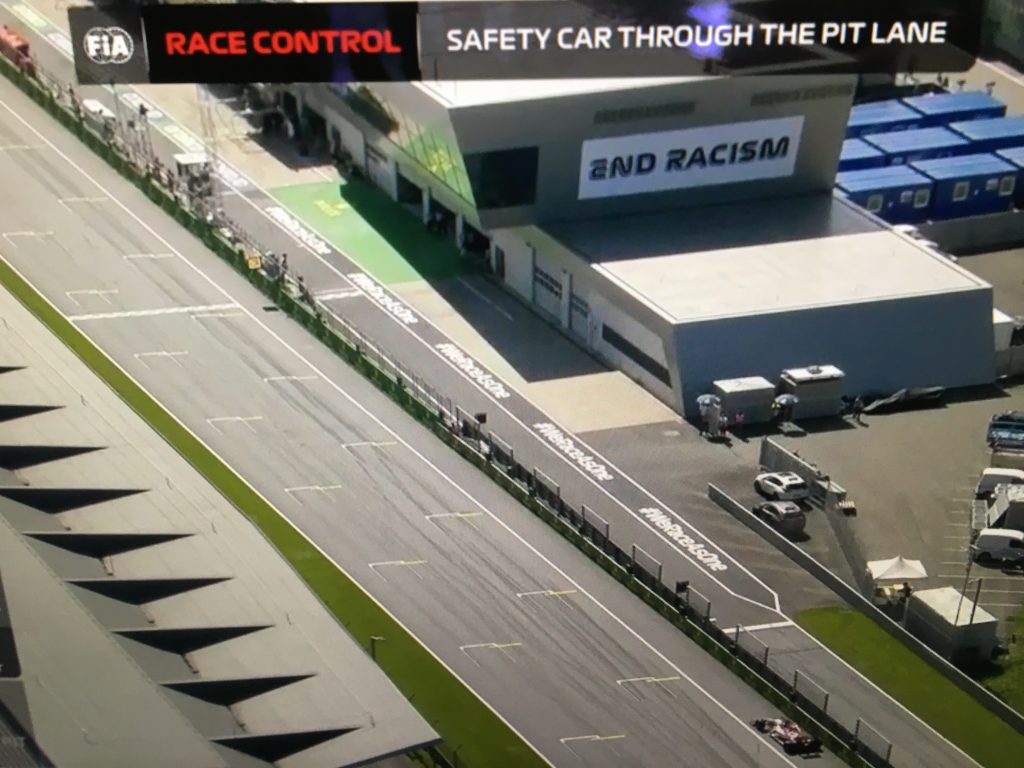 Soon after that, I was texting my cousin the usual reactions to live sport. The race was over in a couple of hours and by that time, although I didn't know it, I had spoken to all the people that I would speak to that day.
In the late evening, I reviewed the images I snapped that day and decided to look through the archive. Ideally, I'd like to do a decade comparison. How many people did I speak to ten years ago? But I did not have the images handy, and I was already going down the familiar archival rabbit hole. So I plucked an image from July 5, 2013.
There were a lot to choose from:


I had started the day at a campsite (Yellowstone Lake State Park) and ended it in a drive-in movie theater (Hi-Way 18 Outdoor Theater). The day slowly emerged from my memory and I indulged in that. The statistical diaries helped for sure.
But there was a discrepancy as I had only 5 DIWITTYs listed for that day, and I know that we met a group of friends at the drive-in. I cross-referenced that day to another worksheet that listed the "social events" of the day to find the people that I had spoken to at the drive-in. The result is that 7 years later, Andy, Lisa, Forbes, and Forbes' wife received their DIWITTY.
* The "End Racism" banner printed in that weird font seems very much like this, an asterisk. "Start your engines!!! And, oh yeah, end racism!!!" We all, or should, know that the owners of the teams and F1's leading figures – John Malone chief among them – are all capitalists and benefit greatly from the status quo. (Malone, while reserving some spot-on criticism for President Donald Trump's leadership style, is still big-time donor to the Trump campaign. As a Libertarian, Malone votes with his wallet.)
So as with other sports, this thrusting of the the world's gross inequalities on the Formula 1 stage comes at the hand of its athletes. I love when this sort of thing happens. F1's reigning champion, Lewis Hamilton, is an outspoken critic of the white establishment and seems committed to the tough conversations within his sport. He is the only Black driver to actually race (not test) in the history of F1. Despite being immensely successful in the sport – he's chasing Michael Schumacher's 7 World Championships this year – I can imagine that it's at least a bit difficult for him to foreground these issues at driver meetings, even in these times where it seems in vogue to "end racism."
In writing this short post, I found out that Hamilton makes something like a million dollars a week. Brief internet "research" has yet to reveal if he's lost any sponsorship money for supporting Black Lives Matter. He alone among all the drivers wore a short that said "Black Lives Matter." I would be surprised if Hamilton did lose any sponsorships, such is the climate we live in now. And a part of me remains cautious: if outspoken critics start to get coopted by capitalism, where the outspoken-ness is actually seen as a money maker, where does that lead our society? ARGH!!! This is too much for a post ostensibly about my little project of counting how many people I spoke to each day!!!